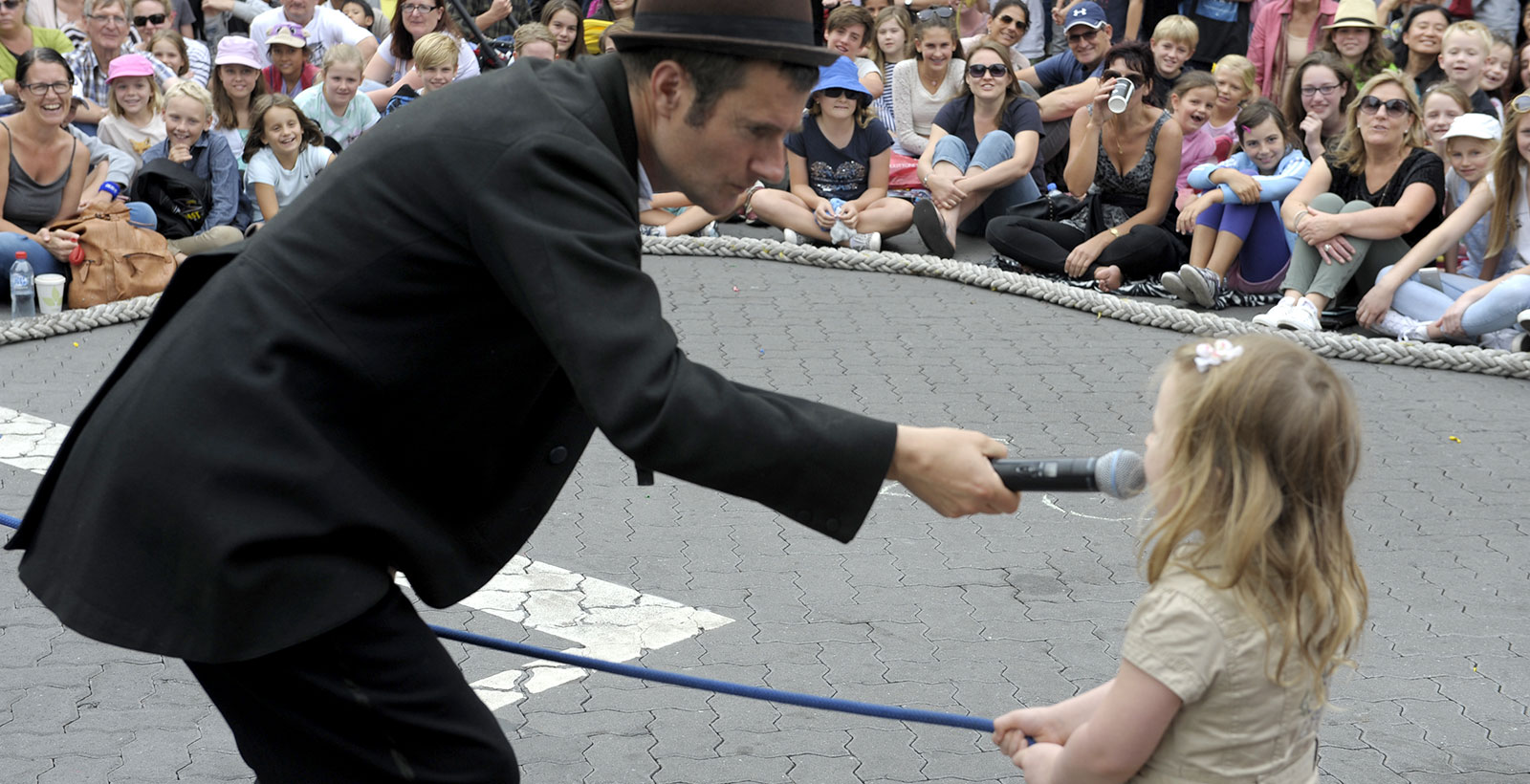 How much does it cost?
It's absolutely free to access the festival, although if you watch a show it's nice to put some money in the buskers' hats – that's how they make their living.
Where can I park?
The most effective way to access the festival is via public transport. Limited parking is available throughout Fremantle.
Download the City of Fremantle's Free parking app to find the best places to park and special event parking.
What road closures will be in place?
South Terrace from Norfolk Street to Cantonment Street and High Street from Market Street to Mouat Street will be closed from 7.30am Saturday 31 March to 10pm Monday 2 April.
See our map for more information.
Is the entertainment kid-friendly?
Performances which take place on the streets are enjoyable by people of all ages. Please check individual show listings for suitability.
Where can I pick up a copy of the program?
You can pick up a copy at the Fremantle Library, Fremantle Visitor Centre and various cafes and restaurants in the metro area. You can also download here.
Can anyone busk at the festival?
FISAF is a curated festival, meaning international and local acts are carefully selected for inclusion by a programmer. Buskers may only perform within road closure areas outside of official festival programming hours (i.e. buskers may perform before midday and after 9pm within the FISAF road closures).
City of Fremantle Community Safety Officers have the power to ask buskers to move on under the Noise Abatement Act and will issue fines for nuisance behaviour.
How can I get involved in FISAF?
FISAF is curated, which means we do not accept applications, acts are chosen by the Festivals team to ensure a balanced and high-quality program.
You can send a proposal to the festival programmer for consideration by emailing festivals@fremantle.wa.gov.au
Competition Terms & Conditions