The Miraculous Theatre Company 
For thousands of years humans have been developing the art of seduction, but plants have been doing this for millions! Romantic Botanic is an interactive, profound and hilarious look into the plant realm and its relationship with us that blends ancient plant lore, modern botanical science and local environmental knowledge on a charming tour through Fremantle.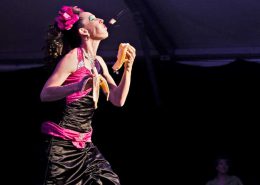 Las Vegas lounge meets 80s pop melodrama as Marc and Svetlana Buttarsworth host a fantastic line-up of cabaret in the grand ol' Fremantle Town Hall.